---
PMUpower

®

Device
MS-5
Quality dedicated to permanent makeup and medical tattoo
PMUpower® Device is ultra-efficient and is very quick to set up with the touch screen.
It is light and transportable, and is designed by experts from doctors, estheticians and professionals in the field of micropigmentation and Permanent Makeup to give natural and painless results.
A light and ergonomic handpiece in stainless steel anodised, with screwable and removable intermediate piece that can be sterilized.
The set contains:
Control unit with a powerful motor that adjusts to precise and gentle pigmentation
Handpiece
Handpiece holder
2 sterilizable spacers
Pedal
Power supply
Delivered in an exclusive transportable box
Benefits of PMUpower® Device
PMUpower® Device is designed by and for professional Permanent Makeup therapists. It is developed for the best possible ergonomics for all types of users (men, women, right-handed, left-handed) and for all types of techniques (reconstruction, permanent make-up, tattoo ...).
Its implantation speed is modular and constant, allowing for professional precision work while limiting trauma to the skin.
Its needle output is accurate within 0.3 mm over an amplitude of 3 mm and the current level automatically adapts to the condition of the skin so you get a smooth and homogeneous pigmentation.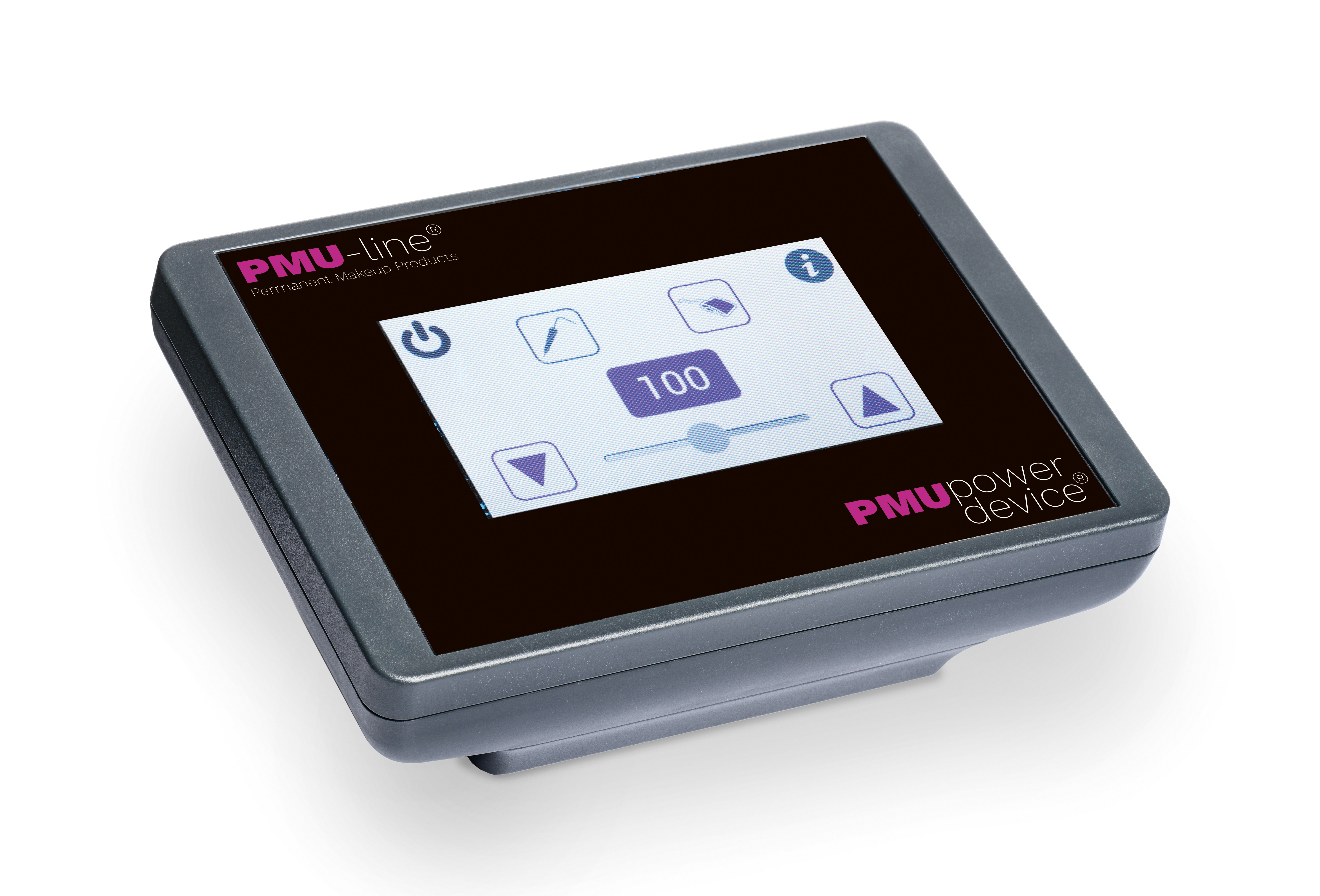 ​​
---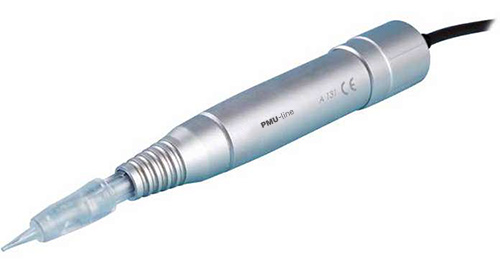 Benefits
Easy and quick change of needle modules
Easy handling
Medically approved
Sterilizable handpiece for optimal hygiene
A powerful motor that adapts to the skin for precise and gentle pigmentation
3 year warranty
100% made in EU
---
Technical specifications
Length: 12.2 cm maximum, regardless of needle output
Pen diameter: 20 mm
Handpiece diameter: 10mm
Materials: anodized stainless steel
Weight: Only 80 gr
Speed: 50 to 160 beats / s
Complies with all EU directives
Low voltage: 73/23 / EEC
E.M.S. (Electromagnetic compatibility): 89/336 / EEC


---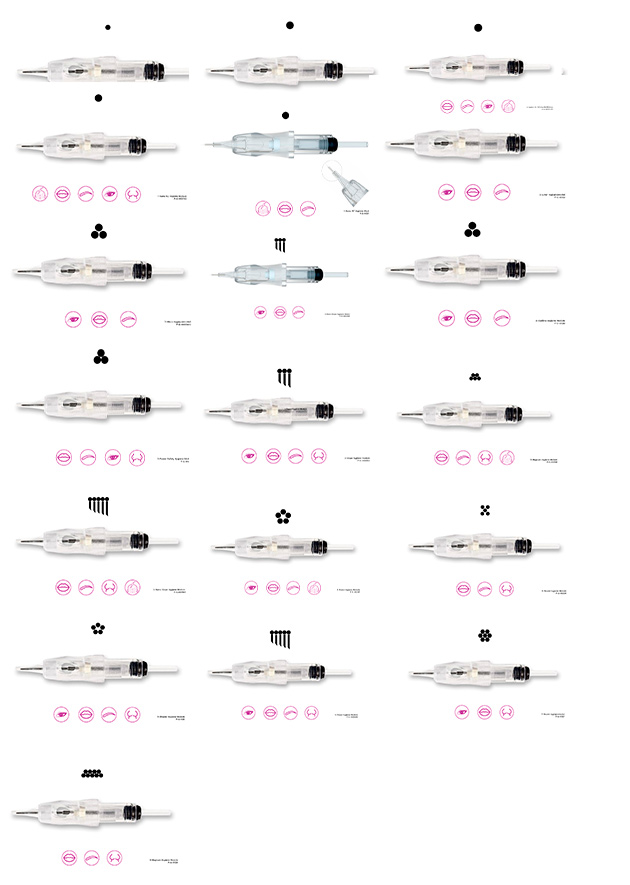 Disposable sterile needle modules
26 different needle modules are easily and firmly connected to the PMUpower® Device using a 3 x lock bayonet design.
It prevents product leakage or contaminants in the handpiece and ensures a secure connection in the handpiece during treatment.
See all needle modules HERE
Customers who bought this product also bought