---
1-Nano NT Hygiejne Module (0.25 mm)
The newest Patented NANO Needle Module!
With a diameter of 0.25 mm and a reinforced metal tube of 0.35 mm, which guides and stabilizes the needle, it is for high precision and for the absolute finest hairs for experts ever seen in the world of micropigmentation.
The Nano needles have the same benefits as we already know from our other Nano needles but are for extra precision and are easier to use. Even beginners can achieve extraordinary natural results with this needle model.
All our Nano needles make it possible to get the same results as with microblading, but with less risk of scarring.
Application
Ideal for hair
Details in areola micropigmentation
Fine lipliner
Fine eyeliner
Scalp
EU patented needle modules
minimal damage to the skin, almost no swelling or bleeding on a delicate eyelid skin
even and rapid pigment retention already at the first pass
significantly fewer cases of herpes
remarkably fast healing
the needle can be dipped in pigment or pigment can be poured directly into the module
no contact with unprotected needle as the needle is always inside the module
no contamination risk thanks to the construction of the needle module
the hygiene modules do not require sterilization as they are sterile and disposable
individual packaging with own serial number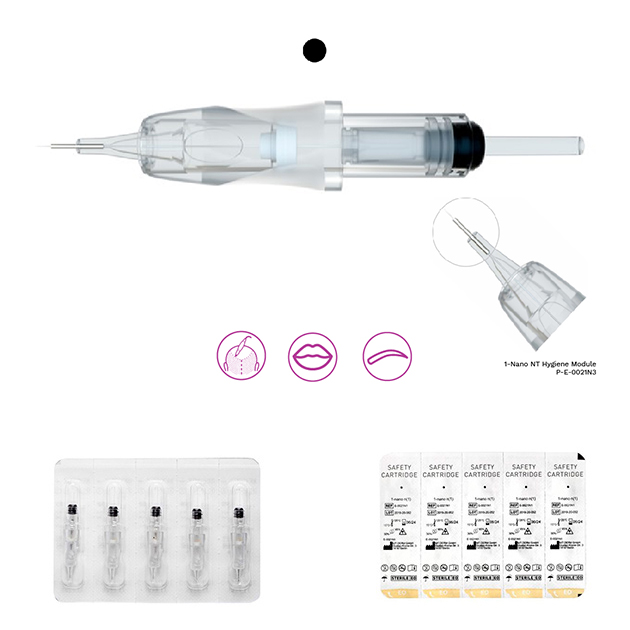 Customers who bought this product also bought