---
5-Shader Hygiejne module (5 x 0,3 mm)
The 5-Shader Hygiene Module has, compared to 5-Round, scattered needles, making it indispensable all shading techniques: eyebrow shading or filling in lips.
It is also ideal for areola filling.
Depending on how much pressure is used, a soft or dense shading can be created.
The module is recommended for shading on larger areas, which heals very soft and almost transparent.
For very dense and compact color with full coverage, we recommend power, liner or magnum needle modules.
Application
Light or full shadowing of eyebrows
Wider eyeliner
Smokey eyeliner
Full color without lipliner on narrow lips
Full color on full lips
Camouflage of scars on lips
Areola
EU patented needle modules
minimal damage to the skin, almost no swelling or bleeding on a delicate eyelid skin
even and rapid pigment retention already at the first pass
significantly fewer cases of herpes
remarkably fast healing
the needle can be dipped in pigment or pigment can be poured directly into the module
no contact with unprotected needle as the needle is always inside the module
no contamination risk thanks to the construction of the needle module
the hygiene modules do not require sterilization as they are sterile and disposable
individual packaging with own serial number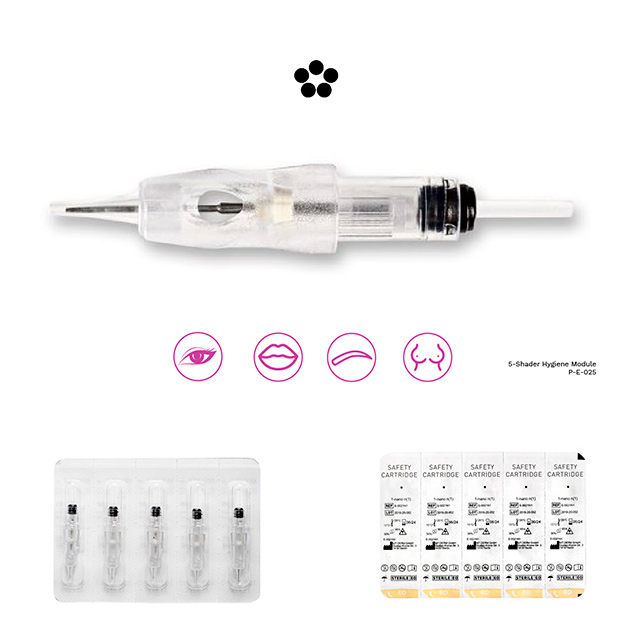 Customers who bought this product also bought