---
For PMU-artists, who need to renew their tools for a high-quality micropigmentation procedure.
We have collected the most important accessories in a starter kit, which is enough for 60 treatments.
---
Portable leather bag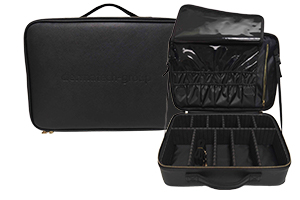 Golden Ratio eyebrow calipers
Finally! Now you can draw symmetrical eyebrows in their shape and position using the same measurements as Michaelangelo. The "Golden Ratio" of 1 to 1: 618, allows you to get eyebrow width, arches and tails in the right position.
This gauge is handmade of metal and the tips can be bent.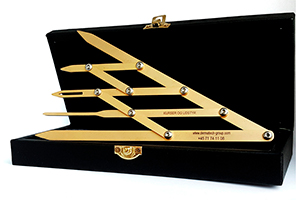 ---
Aftercare creme (30 x 5 ml)
Proper healing of permanent makeup plays a big role in how the result is going to look, and therefore every treated area needs to get proper care.
With PMU-line's aftercare cream, you create the good framework for healing and care for the skin with the healing ingredients.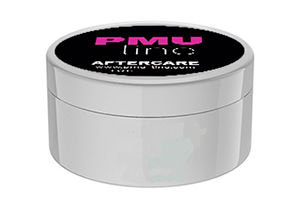 Pigmentkopper sæt (60 stk.)
Pigment rings and anesthetic cups for permanent makeup treatment: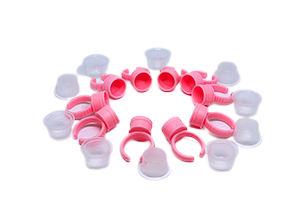 ---
"Perfect Brows" kit (1 set)
Drawing the shape of the eyebrows is one of the most important steps before treatment.
Use the perfect brow gauge to create the symmetry and a professional pencil for durable, clear and easy drawing on all skin types. Set consists of Bryn gauge and Bryn pencil (black or brown).

Precision Microbrush for use in lifting and PMU (100 pcs)
Made of plastic with cotton head.
Content: 100 pieces per. set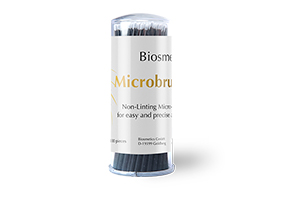 ---
2 x Meso Pain Reduce (50 ml)
Used as a topical anesthetic before an aesthetic treatment, such as fillers, mesotherapy, laser, needling and other treatments that can be painful for the patient. Analgesic / Anesthetic
Antibacterial effect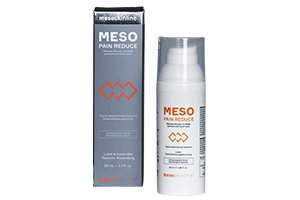 PMU FIXATOR
Post-tattoo product:
Indeed, excellent solution for professionals for post-tattoo treatment.
Action:
Fixator prevents pigment loss or fading of new permanent makeup and optimizes pigment retention in the skin for a longer period.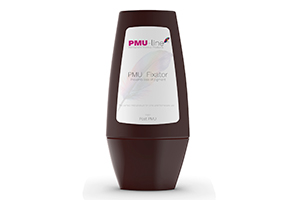 ---
Mapping String (10 m)
This PMU Mapping String is a pre-inked mapping string made for microblading and all PMU applications as well as Lash and Brow Biolift. This pre-dyed string saves time.
Each box has a 10 m mapping string and should last about 15-20 clients.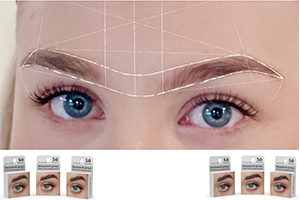 Plastic foil for cosmetic use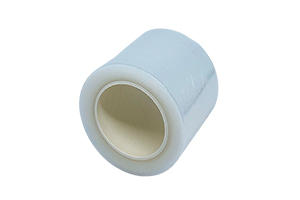 ---
Antibacterial mask
The new smart transparent mask in a stylish design is for you who want only the best hygiene articles in your working day. the mask has an antibacterial and anti-fog-treated surface that lasts for 3 months compared to the classic disposable fabric masks.
With Antibacterial mask, you do not have to inhale a larger part of your own exhaled carbon dioxide, which causes fatigue, malaise and headaches.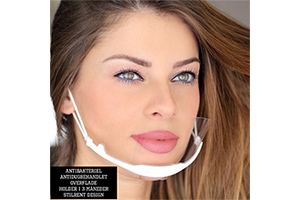 Color scale (to determine the color type)
Color scale (to determine the color type) Color wheels are your guide and support in choosing colors for correcting permanent make-up. It helps PMU artists find the right colors to bring out reddish, bluish or greenish tones in old permanent makeup.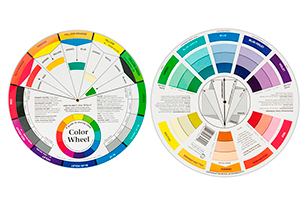 ---
PMU-lotion 3-i-1
The perfect mild product for clinic and homecare use.
Suitable for all skin types and areas - even for generally sensitive skin and the tender eye area.
.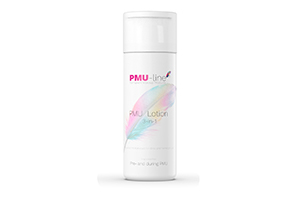 Tweezers, Stainless steel, sterilizable
This slanted tweezers grips even the smallest hairs.
Ideal for eyebrow shaping and elimination of unwanted hair.
Stainless steel with soft grip
Edges remain sharp
A must-have for any professional.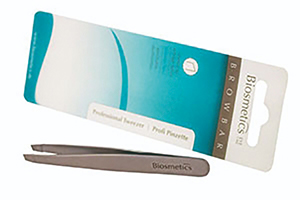 ---
PMU-line Color Chart / Guide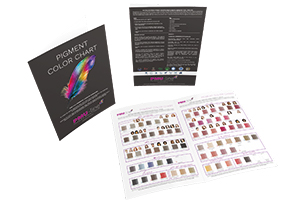 Customers who bought this product also bought