---
Microblading Startkit
Get started with the new most in-demand technology with our Microblading Startkit.
Starter kit with ALL the special accessories you need for professional microblading treatment.
---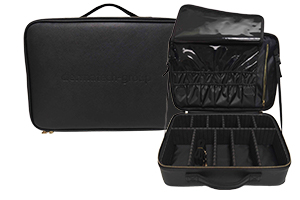 Aftercare creme (30 x 5 ml)
Proper healing of permanent makeup plays a big role in how the result is going to look, and therefore every treated area needs to get proper care.
With PMU-line's aftercare cream, you create the good framework for healing and care for the skin with the healing ingredients.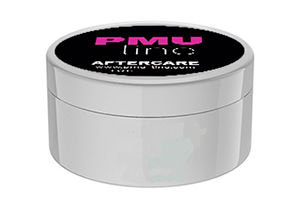 ---
"Perfect Brows" kit (1 set)
Drawing the shape of the eyebrows is one of the most important steps before treatment.
Use the perfect brow gauge to create the symmetry and a professional pencil for durable, clear and easy drawing on all skin types. Set consists of Bryn gauge and Bryn pencil (black or brown).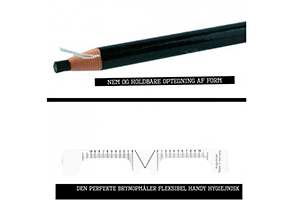 12-Nano Slope Blades (0,18 mm) (50 PCS)
12-Nano Slope Blades is one of our bestsellers, as thanks to its fine needle diameter (0.18 mm) it is gentle on the skin and there is no or only minimal bleeding during treatment.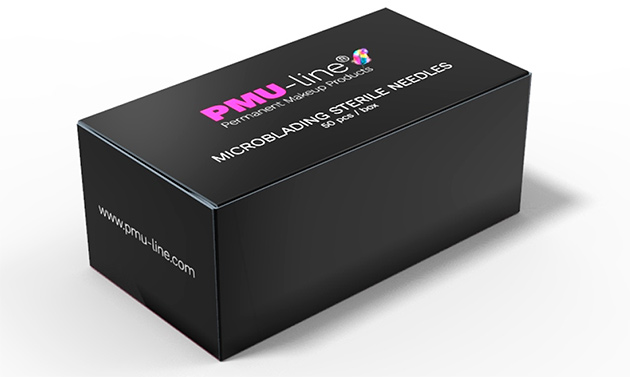 ---
16-Shader Blades
Double shader blade contains two raws of 8 needles, which makes it possible to shade the eyebrow in all directions.
The distance between the needles ensures uniform pixel spraying - no spots, dots, or gaps.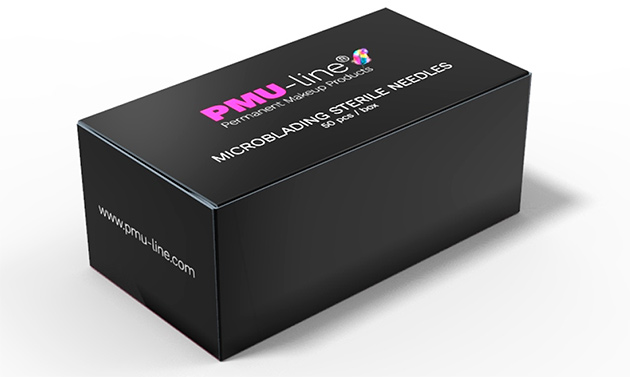 Pigment cups set (100 pcs.)
Pigment rings and anesthetic cups for permanent makeup treatment: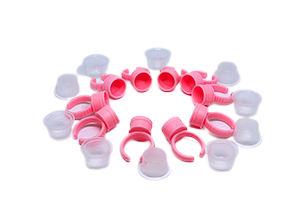 ---
Precision Microbrush for use in lifting and PMU (100 pcs)
Made of plastic with cotton head.
Content: 100 pieces per. set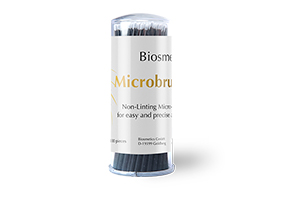 Golden Ratio eyebrow calipers
Finally! Now you can draw symmetrical eyebrows in their shape and position using the same measurements as Michaelangelo. The "Golden Ratio" of 1 to 1: 618, allows you to get eyebrow width, arches and tails in the right position.
This gauge is handmade of metal and the tips can be bent.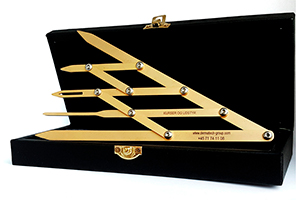 ---
Microblading Palette with 12 pigments
Extended selection of microblading pigments as well as stabilizing pigments for work in very hot or very cold skin types.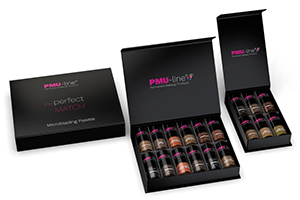 Plastic holder for microblading pen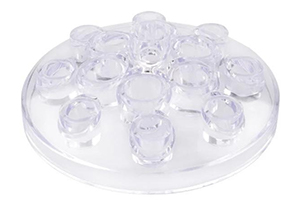 ---
Microblading Pen
A high-quality microblading pen- easy to sterilize, easy and handy, suitable for both beginners and experienced micropigmentists.
Innovative design allows you to work with unparalleled precision.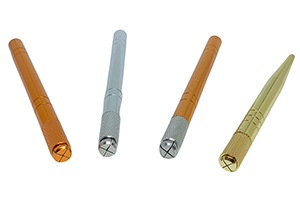 Antibacterial mask
The new smart transparent mask in a stylish design is for you who want only the best hygiene articles in your working day. the mask has an antibacterial and anti-fog-treated surface that lasts for 3 months compared to the classic disposable fabric masks.
With Antibacterial mask, you do not have to inhale a larger part of your own exhaled carbon dioxide, which causes fatigue, malaise and headaches.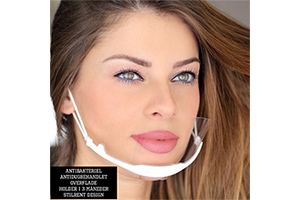 ---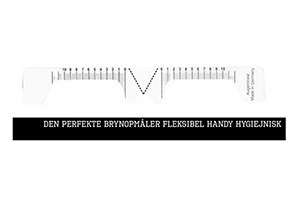 Practise Skin Plain
Allows you to improve your PMU skills without practicing genuine skin. Made of synthetic skin-like material.
Ideal for beginners and experienced PMU artists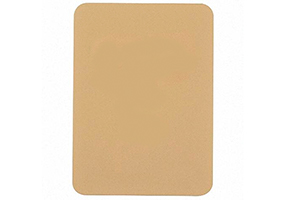 ---
2 x Practise Skin 2D Brows
Allows you to improve your PMU skills without practicing genuine skin. Made of synthetic skin-like material.
Ideal for beginners and experienced PMU artists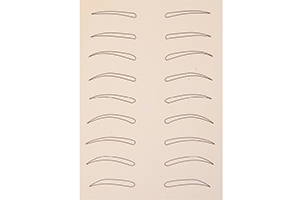 PMU-lotion 3-i-1
The perfect mild product for clinic and homecare use.
Suitable for all skin types and areas - even for generally sensitive skin and the tender eye area.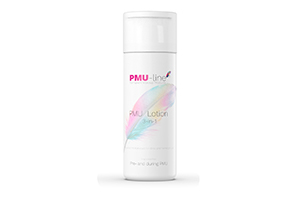 ---
PMU FIXATOR
Post-tattoo product:
Indeed, excellent solution for professionals for post-tattoo treatment.
Action:
Fixator prevents pigment loss or fading of new permanent makeup and optimizes pigment retention in the skin for a longer period.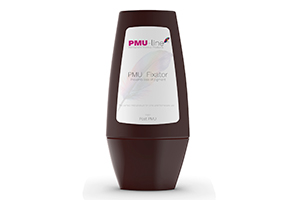 Plastic foil for cosmetic use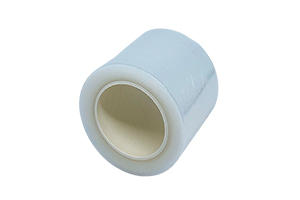 ---
2 x Meso Pain Reduce (50 ml)
Used as a topical anesthetic before an aesthetic treatment, such as fillers, mesotherapy, laser, needling and other treatments that can be painful for the patient. Analgesic / Anesthetic
Antibacterial effect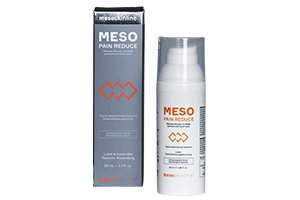 PMU-line Color Chart / Guide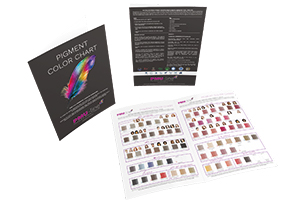 Customers who bought this product also bought