---
Komplet vippetekniker kursus - lær alt inden for Lash & Brow Styling
På dette kursus lærer du alt inden for eyelash extensions, lash lift, brow lift, samt lash & brow laminering og farve
Dette vippetekniker kursus er til dig, som ønsker at lære ALT, hvad der er at lære inden for lash & brow behandlinger. Det er simpelthen det fuldendte kursus, som gør dig i stand til at tilbyde dine kunder alle typer af vippe- og brynbehandlinger.
Kombination af to kurser
I dette kursus får du i virkeligheden en kombination af vores to øvrige kurser i kategorien i én og samme omgang, som et komplet vippetekniker kursus. Du får:
Kursus i Lash Lift & Brow lift, inkl. keratinlaminering og farve:
Her lærer du at udføre markedets smukkeste og mest efterspurgte behandling af naturlige vipper og bryn med VM-vinder-brandet "ByBexter" til lifting, farvning og keratinlaminering.Startkit er inkluderet.
Single og Volume Eyelash Extensions og Brow Styling:
Her lærer du at lave allergivenlige eyelash extensions af højeste kvalitet - både enkelthårs og volume teknik. Ligeledes lærer du, hvordan du styler bryn i forbindelse med eyelash extensions behandling. Startkit er inkluderet.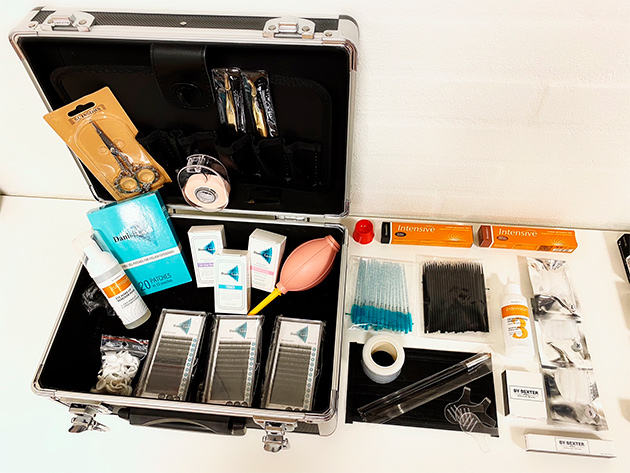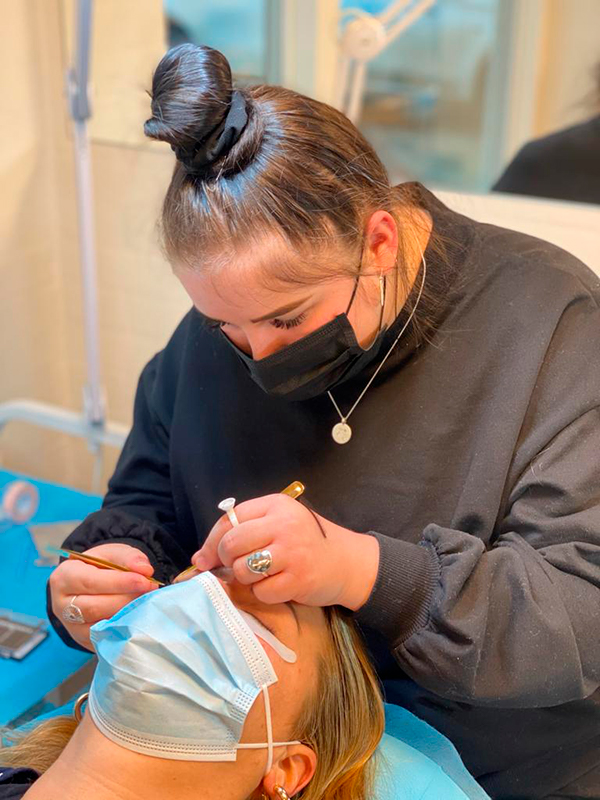 ---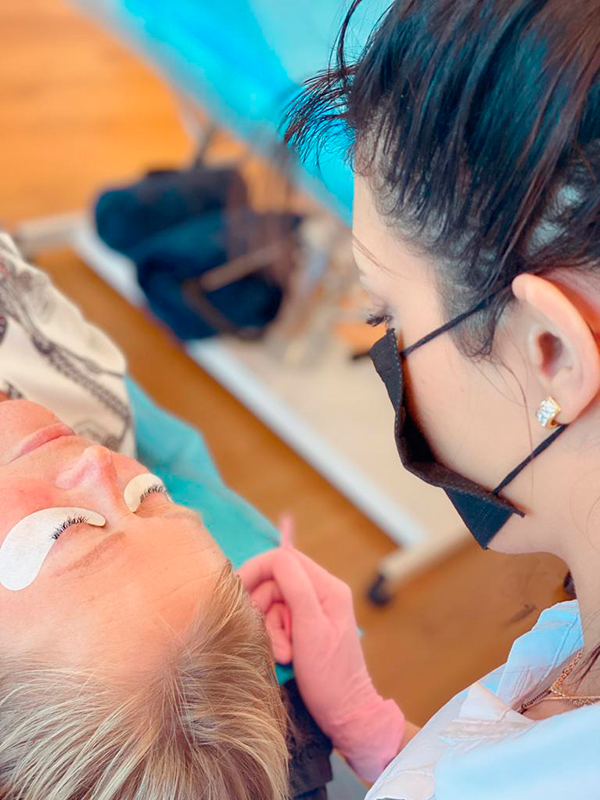 Indhold på vippetekniker kursus - din mest komplette uddannelse i vipper og bryn
På dette komplette vippetekniker og lash and brow stylist kursus lærer du at udføre følgende behandlinger:
Single eyelash extensions

6D eyelash extensions

Eyelash styling på forskellige kundetyper

Lash Lift

Brow Lift

Lash Keratinlaminering

Brow Keratinlaminering

Farvning af vipper

Farvning og tilretning af bryn
Derudover arbejder vi meget med kundepsykologi, herunder at imødekomme dine kunders ønsker og forventninger.
Kursets opbygning og indhold
Eyelash Extensions kurset består af:
Del 1 - Online teori og øvelse inkl. startkit (ca. 3 uger)

Del 2 - Praktik (1 dag hos underviser)
Denne inddeling gør kurset enormt fleksibelt og giver muligheden for at tilrettelægge og tilpasse kurset til lige præcis din hverdag. Mange af vores kursister skal f.eks. passe et fuld- eller deltidsarbejde ved siden af.
Herudover skal du på egen hånd udføre mindst 10 modelbehandlinger, som du skal indsende før- og efterbilleder af.
Det får du på vippetekniker kurset
På vores udvidet vippetekniker kursus får du en komplet uddannelse, der gør dig i stand til at tilbyde alle typer af behandlinger på bryn og øjenvipper.
Du får:
Grundigt teoretisk grundlag til eyelash extensions, lash lift og brow lift samt styling.

Viden og praktiske færdigheder i de særlige behandlingsteknikker

Praktisk erfaring på modeller med samtlige behandlinger

Et internationalt CPD-akrrediteret certifikat som "Lash&Brow Stylist"

Et komplet kombi-startkit til eyelash extensions, Lash & Brow Lift, samt keratinlaminering. Se mere nedenfor
---
Startkit er inkluderet
Et stort kombinationsstartkit til forskellige typer af behandlinger er inkluderet i din kursuspris.
Du får:
3 x pakker eyelashes (Single og 6D)

1 x allergivenlig lim

1 x primer

1 x limopløser

1x oliefri makeup fjerner

2 x specielle pincetter

1 x eyelash børste

50 x eyelash børster

20 x limringe

50 x mikrobørster

1 x sakse
1 x tape
3 x Biosmetics Lash&Brow Lift lotions ( 10 stk)

1 x Lash&Brow Lift Lotions (5 stk)

3 x Lash Lift tool

2 x Farve til bryn og Vipeer

1 x Oxidant

1 x Farve skål

1 x Plastfolie

1 x Øjenbrynspensel

1 x LashLift Glue By Bexter

1 x Lash Lift Glue By Biosmetics

3 x Eyelash silicon former (S,M,L) 3 par pr størrelsen

1 x stofmaske

1 x lædertaske

1 x håndpumpe

10 x eyepatches (inkl 10 ekstra limringe og 10 eyelash børster)
---
Priser for vippetekniker kursus
| MODUL (Kan opdeles i DEL 1 og DEL 2 | Pris Del 1 | Pris Del 2 | Pris ialt |
| --- | --- | --- | --- |
| Bøger og materiale | Inklusiv | Inklusiv | Inklusiv |
| Vippetekniker og Lash& Brow Lift Stylist kursus | Kr. 5.250 | Kr. 5.250 | Kr. 10.500 |
| Eksamensgebyr | Kr. 0 | Kr. 0 | Kr. 0 |
| Startkit | Inklusiv | Inklusiv | Inklusiv |
Alle priser ekskl. moms.

Vi tilbyder finansiering op til kr. 40.000, rentefri i 12 måneder. Se mere her
Praktiske bemærkninger til kurset
Din praktiske undervisning foregår hos PMU-lines kursuscenter er vi beliggende lige øst for Vejle, 5 minutter fra motorvej E45, lidt udenfor byen.

Der er gratis parkering på stedet. Vi har flere undervisere i hele Danmark, hvor vi kan reservere den praktiske del for dig - kontakt os venligst for yderligere information.

Undervisningslokalerne består af et behandlingsrum, hvor de studerende kan se underviseren udføre behandlinger på rigtige kunder. Derudover er der et konferencerum, hvor teorien gennemgås.

På grund af de særlige Covid19-restriktioner, som forhindrer udlevering af ikke-emballerede fødevarer, bliver frokost i øjeblikket ikke serveret på kursusdagene. Derfor er du velkommen til at medbringe din egen frokost. På alle kursusdage og eksamensdagen stilles der dog enkelte snacks, kaffe, te, vand og frugt til rådighed til fri afbenyttelse.
---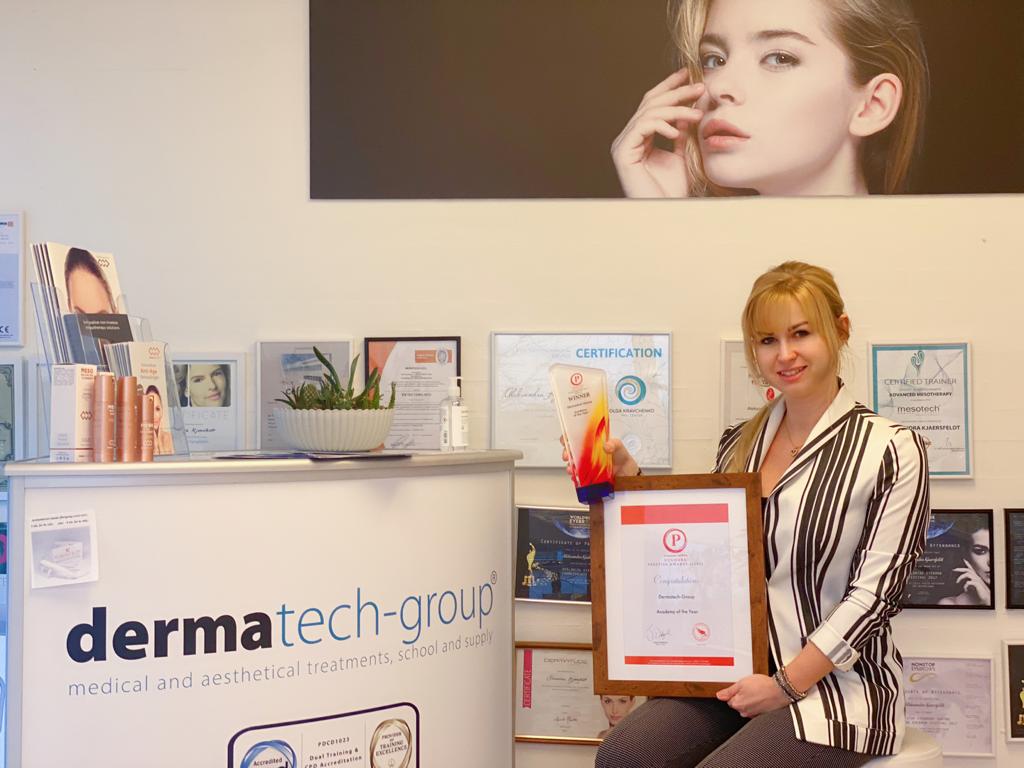 Din underviser på vippetekniker kursus
På de fleste af PMU-line's kurser og uddannelser underviser Aleksandra Kjaersfeldt. En højtuddannet mastertræner i permanent makeup med egen klinik, og mange års erfaring inden for branchen.
Aleksandra Kjaersfeldt er:
uddannet mikropigmentist med speciale i avanceret permanent makeup og laserterapi

certificeret mastertræner i kosmetisk og medicinsk mikropigmentering

certificeret mastertræner i Lash og Brow Keratin Laminering

certificeret mastertræner i Eyelash Extensions

mastertræner i dermaterapi/klinisk rynkereduktion

mesoterapeut

antiage-terapeut
Der er ikke det område inden for permanent makeup, som Aleksandra Kjaersfeldt ikke har arbejdet med. Til trods for det, er Aleksandra et ydmygt menneske, som altid møder sine studerende med stor begejstring og åbenhed. På permanent makeup uddannelsen vil du derfor få mulighed for at få svar på stort set alle spørgsmål inden for permanent makeup og medicinsk pigmentering.
​​
---
Kåret til de bedste inden for permanent makeup 2020
Vi er stolte af, at hele vores Dermatech-group uddannelsesakademi har vundet Prestige Awards' præmien som de bedste inden for permanent makeup 2020. Prisen gives på baggrund af uddannelsernes, behandlingernes og produkternes kvaltet, vores etiske arbejdsmetoder og konsistens i præstationerne.
Vi er alle kollegaer
For Aleksandra er det vigtigt at se andre mikropigmentister som kollegaer frem for konkurrenter – for når alt kommer til alt, bør det altid være kundens specifikke behov, som er det centrale.
Står man derfor med en kunde, der har et særligt behov, er det bedre at sende kunden videre til den rette mikropigmentist, end at ende med et slutresultat, som hverken du eller kunden er tilfreds med. Sammen opnår vi de bedste resultater, så lad os samarbejde og hjælpe hinanden - og kunderne.
Yderligere oplysninger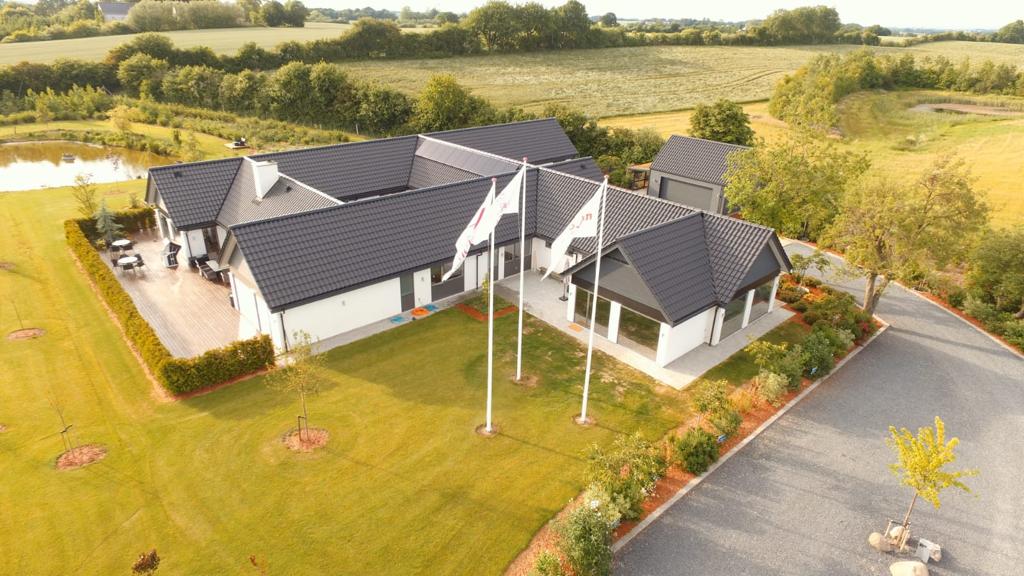 Customers who bought this product also bought