---
Lovpligtigt Fagkursus fra PMU-line & dermatech-group

Det er på tide at få dine papirer på plads. Du kan nemlig ikke længere udføre permanent makeup lovligt efter den 1. juli 2022, med mindre du har gennemført to lovpligtige kurser:
Et hygiejne kursus for pmu-artister /tatovører

Et fagkursus som bekræfter ens kompetencer indenfor permanent makeup på bryn, eyeliner, læber eller scalp.

---
Adgangskrav til det lovpligtige fagkursus
For at tage dette fagkursus skal du tidligere have gennemført en permanent makeup uddannelse.
Bemærk, at dette fagkursus allerede vil være inkluderet i din uddannelse eller dit kursus fra Dermatech-group eller PMU-line, såfremt din uddannelse er fra 2021. Er du i tvivl, så kontakt os endelig.
Husk - pr. 1/7 2022 skal du have dette fagkursus
Din nuværende uddannelse og/eller certificering skal opgraderes i overensstemmelse med den nye lovgivning for kosmetiske tatovører. Det betyder, at du skal supplere din faglighed med et fagkursus som dette, for at kunne fortsætte med at udføre dine behandlinger lovligt efter 1/7 2022.
---
Opgradering af dit nuværende certifikat
Hvis du allerede har gennemført en uddannelse hos os, skal du kun have din nuværende certificering opgraderet.
Dette forløb inkluderer et udvidet teoretisk grundmodul, hvor du møder en dag hos os i Vejle eller København og det afsluttes med skriftlig eksamen.
"Godkendt af KKBU i hht. LOV nr 695 af 08/06/2018 om kosmetisk tatovering af enten øjenbryn, hårbund, øvre og nedre øjenlåg eller læber, eller flere."
og du kan herfter kalde dig for Lægeeksamineret Kosmetisk Tatovør/Mikropigmentist.
Kurset er godkendt af:
*KKBU - "Brancheforeningen for kosmetiske tatovører & kosmetiske behandlere & uddannelser"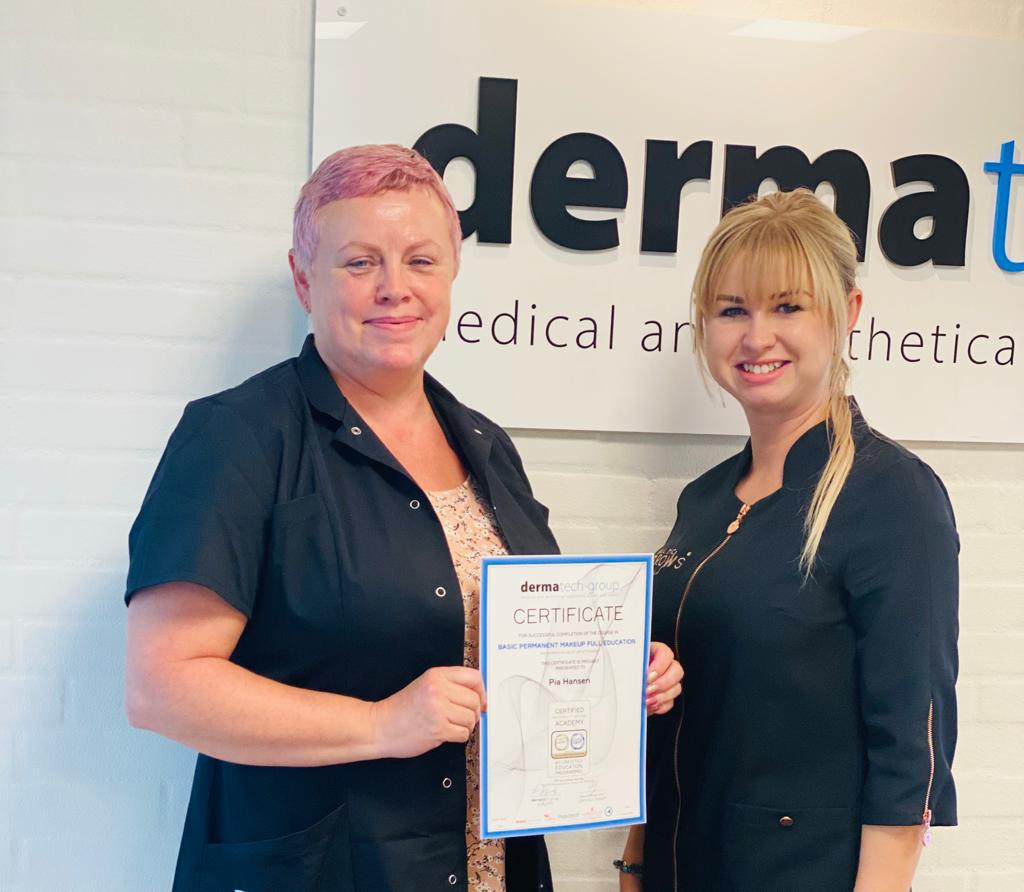 ---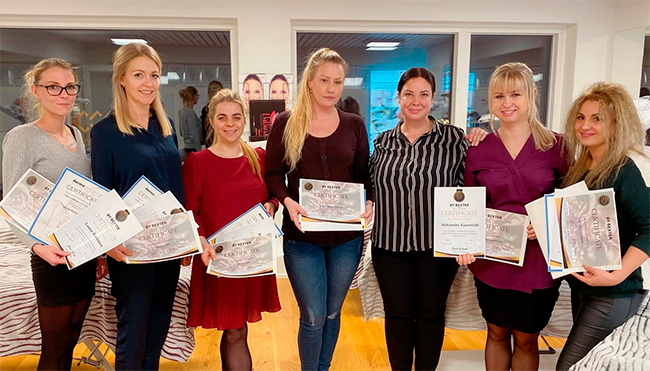 Beskrivelse af fagkurset
Fagkurset indeholder:
Anatomi og fysiologi

Hudsygdomme, infektionssygdomme og medicinske komplikationer

Myndighedskrav, blæk og forbrugerinformation

Du vil modtage et login til online studie for at du kan forberede dig til kurset og du kan samtidig teste din forståelse af emner via interaktiv prøve og hermed være klar til eksamen. Alt sammen nemt og overskueligt.
---
Det får du på kurset
Efter bestået eksamen og fremvisning af gennemført hygiejnekursus, får du udstedt et nyt gyldigt CPD-Certifikat med ordlyden:
CPD accredited activity
The CPD Standards Office: Provider No: PDCD1023
Godkendt af KKBU i hht. LOV nr 695 af 08/06/2018
om kosmetisk tatovering af enten øjenbryn, hårbund, øvre eller nedre øjenlåg og læber eller flere
(afhængig af din tidligere uddannelse)
Som alle, der uddannes hos os giver endt fagkursus ligeledes adgang til ubegrænset support og rådgivning fra os i forbindelse med dine efterfølgende behandlinger på egen klinik.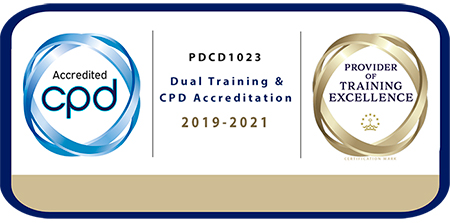 ---
Din underviser på fagkurset
På de fleste af PMU-line's kurser og uddannelser underviser Aleksandra Kjaersfeldt.
En højtuddannet mastertræner i permanent makeup med egen klinik, og mange års erfaring inden for branchen.
Aleksandra Kjaersfeldt er:
uddannet mikropigmentist med speciale i avanceret permanent makeup og laserterapi

certificeret mastertræner i kosmetisk og medicinsk mikropigmentering

certificeret mastertræner i Lash og Brow Keratin Laminering

certificeret mastertræner i Eyelash Extensions

mastertræner i dermaterapi/klinisk rynkereduktion

mesoterapeut

antiage-terapeut
Der er ikke det område inden for permanent makeup, som Aleksandra Kjaersfeldt ikke har arbejdet med. Til trods for det, er Aleksandra et ydmygt menneske, som altid møder sine studerende med stor begejstring og åbenhed.
På permanent makeup uddannelsen vil du derfor få mulighed for at få svar på stort set alle spørgsmål inden for permanent makeup.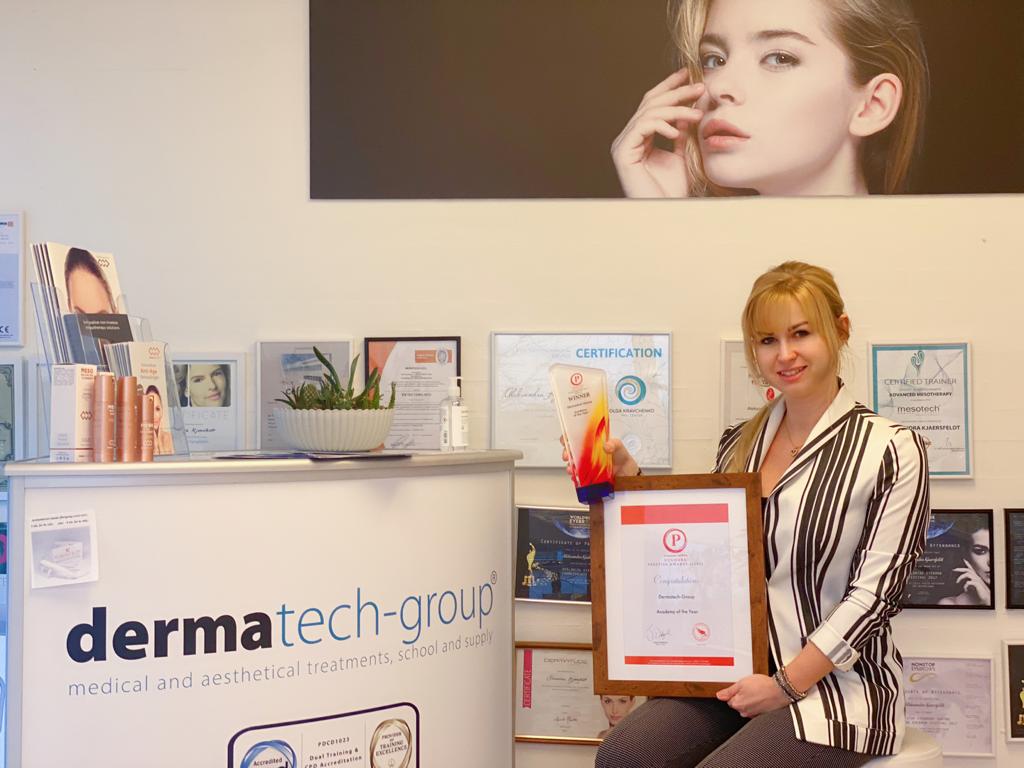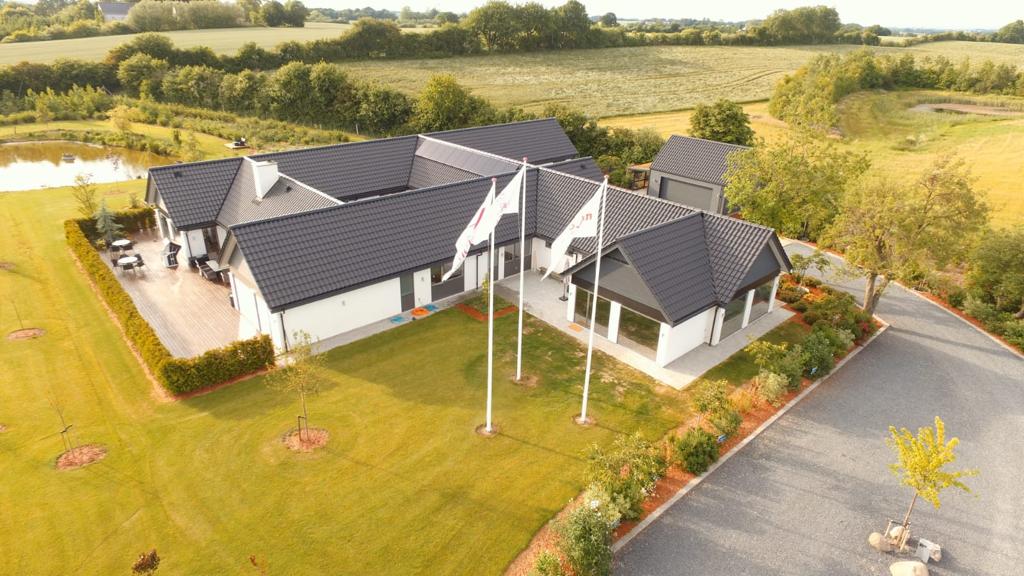 Kåret til de bedste inden for permanent makeup 2020-2021
Vi er stolte af, at hele vores Dermatech-group uddannelsesakademi har vundet Prestige Awards' præmien som de bedste inden for permanent makeup 2020.
Prisen gives på baggrund af uddannelsernes, behandlingernes og produkternes kvaltet, vores etiske arbejdsmetoder og konsistens i præstationerne.
Vi er alle kollegaer
For Aleksandra er det vigtigt at se andre mikropigmentister som kollegaer frem for konkurrenter – for når alt kommer til alt, bør det altid være kundens specifikke behov, som er det centrale.
Står man derfor med en kunde, der har et særligt behov, er det bedre at sende kunden videre til den rette mikropigmentist, end at ende med et slutresultat, som hverken du eller kunden er tilfreds med. Sammen opnår vi de bedste resultater, så lad os samarbejde og hjælpe hinanden - og kunderne.
---
Bliv medlem af den vigtigste Brancheforening for Permaneent Makeup behandlere
Der er naturligvis flere fordele ved medlemskabet, som både støtter, beskytter og gør dig professionelt stærkere.
En brancheforening, som både dermatologer, kosmetiske og medicinske behandlere og uddannelsescentre er medlem af.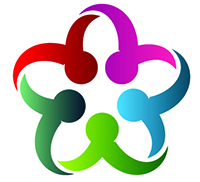 | Title | Type | Size | Download |
| --- | --- | --- | --- |
| | PDF | 0.00B | Download |
Customers who bought this product also bought